Hard work never goes unnoticed. After the recent article featured in a local newspaper (image below), the above saying, gets glorified yet again.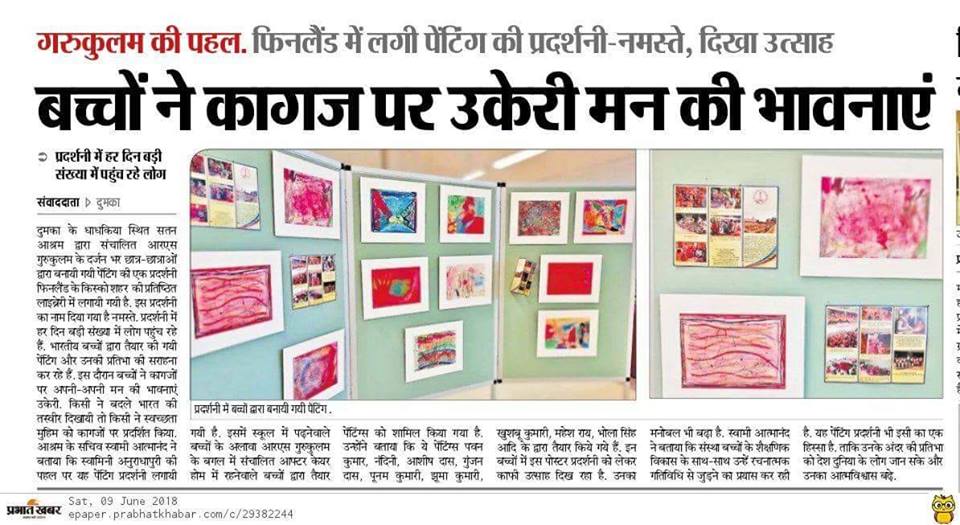 Our students of RGS Gurukulam, did artwork which have been featured in a library in Kisko, Finland. The exhibitions are open for everyone. More such exhibitions are scheduled to happen in the upcoming month in Finland.
Swamini Anuradha Puri from Shatan Ashram has been truly instrumental in making this happen.
Here are the pictures as it appears in the library in Kisko, Finland.