This year Durga Puja celebrations at Shatan Ashram had surpassed all bounds. With around 100,000 people visiting our Ashram, and 20 policemen securing the premises, overall it was a highly energetic atmosphere.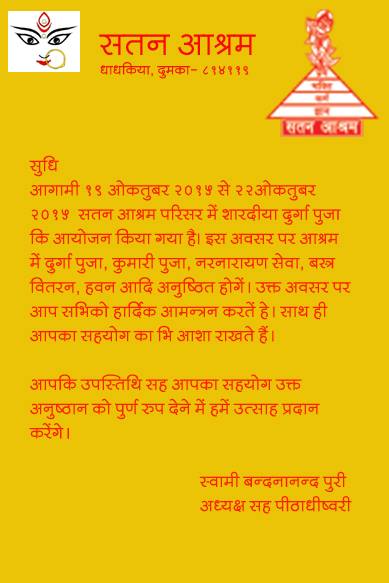 This year Shatan Ashram's Durga puja was also featured amongst Dumka's most popular Durga Puja's.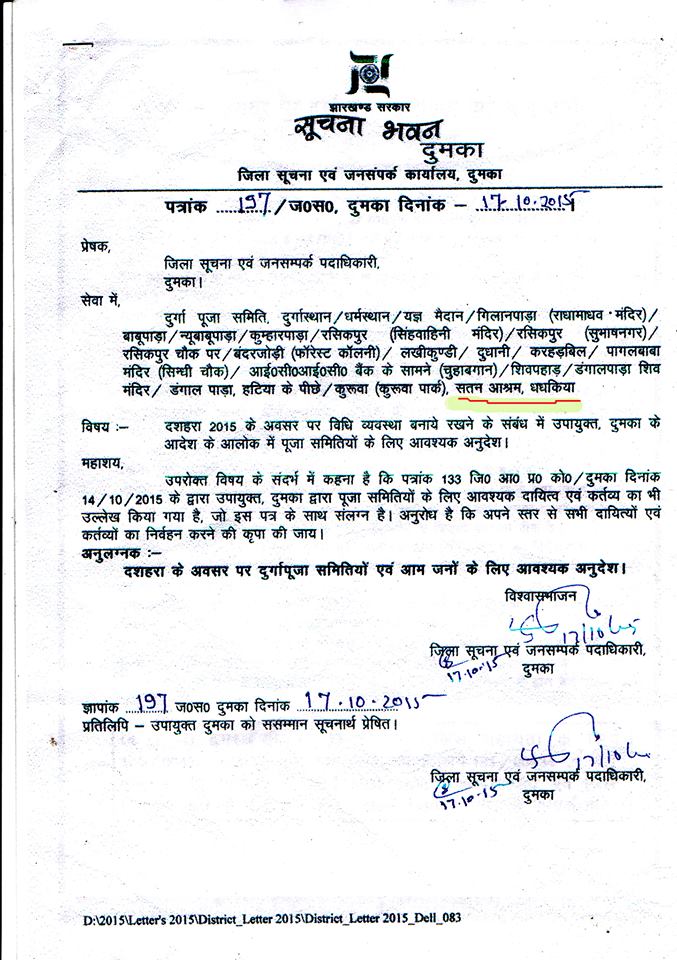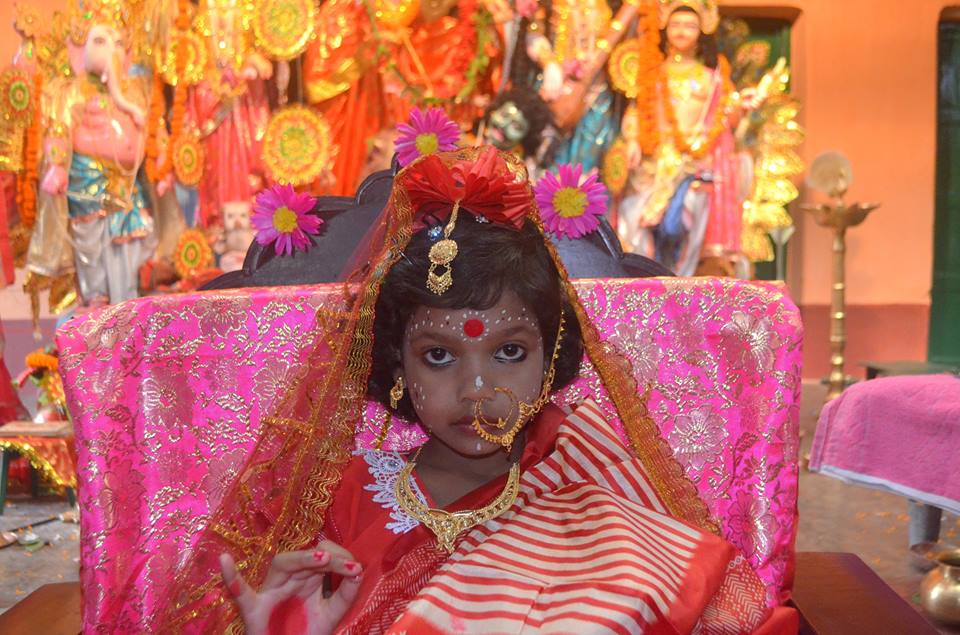 There were a huge number of people seeking blessings from Ma Durga here. Also Ashram prasad is a great attraction, needless to say how beautiful it tastes! There was also cloth distribution for many families in surrounding regions of Dumka.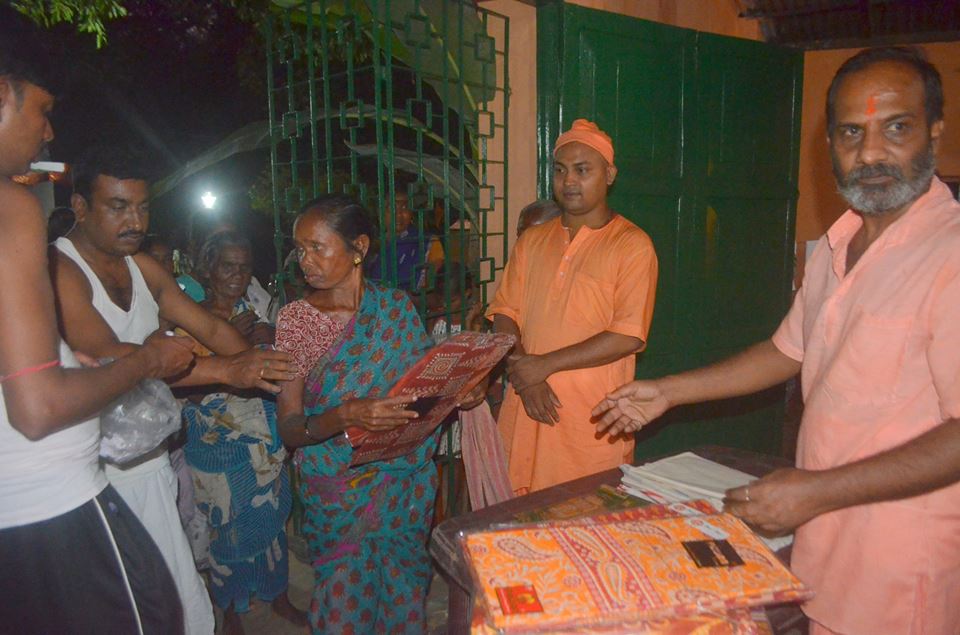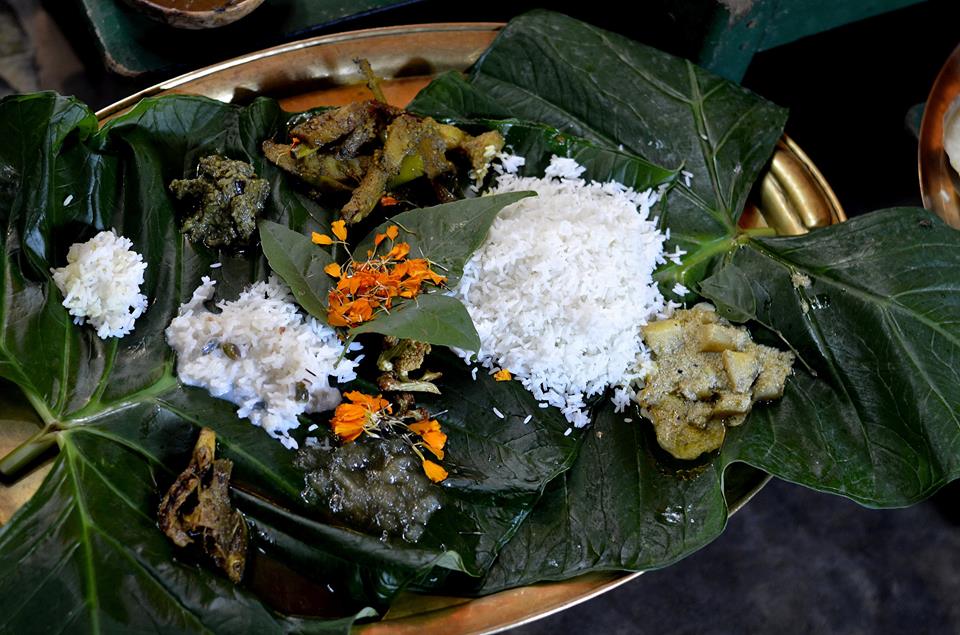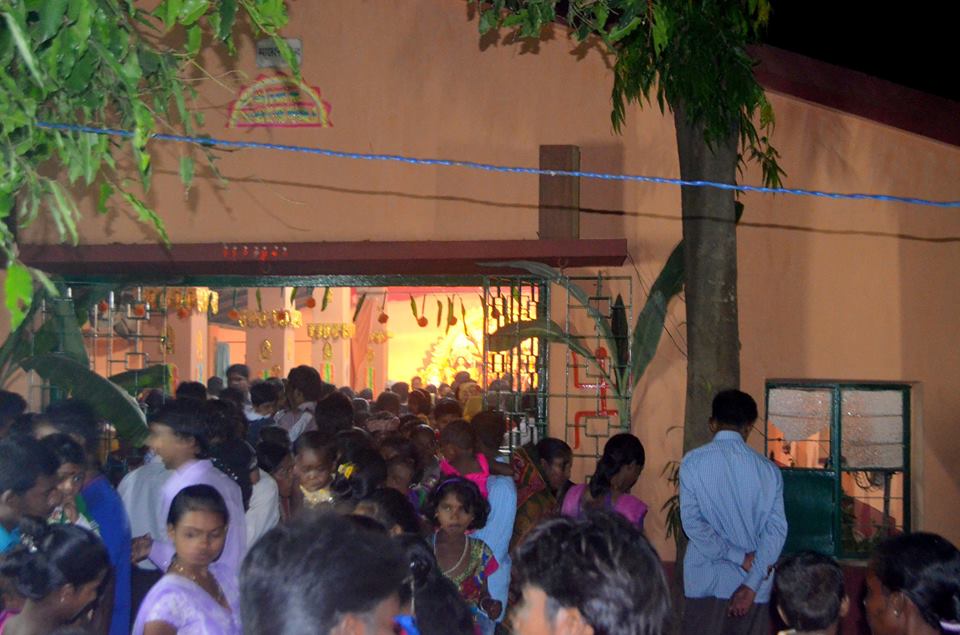 We wait till next year for Ma Durga to return to Shatan Ashram bringing more joy and happiness in everyone's lives.