First time, Four Winds Asia was organized in India at Shatan Ashram. It was covered in national television as well. This legacy tradition is brought forward from Finland to India by Swami Atmananda Puri of our very own Shatan Ashram. As quoted by 
Charles H. Lawrence in Facebook :
More film footage of the Opening Ceremony of 4 Winds, Asia.. Instructions from the Hopi … carried to Finland, and now to India.. my heart knows the Hopi Elders are happy! Just as they always urged.. tell the brothers and sisters to be kind to one another.. let the children feel loved and safe to reveal what they came to do!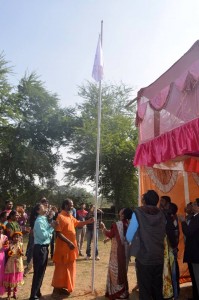 1st Four Winds Asia's got completed on 30th December, 2017  and the next camp of Four Winds Asia will be held on 1st – 3rd February 2018 at Biratnagar, Nepal. The Flag has been handed over to 
Shaktipat Nepal
 chief Sri 
Sagar Pradhan
.