Today, on 28/09/2019, on the auspicious occasion of Mahalaya of Goddess Durga, with havana worship, the brahmacharya of Sergey from Finland was performed in Shatan Ashram.

Mr. Sergey, a journalist by profession, an ancient historian of Russian culture, and the member of the poet's organization, met Swami Atmananda Ji of Shatan Ashram in Finland, two months ago and on the occasion of Four Winds camp.
After meeting Swamiji he thought of coming to Ashram as a tourist, and then decided to take bhramacharya from Swami Ji.

Today, according to his baidika custom, he took the bhramacharya initiation from Swamiji and will hence be known as Shri Sadananda Bhramacharya Sergey. The ritual will last for three days and after three days, he will be doing the bhiksana of his bhramhcharya in the village.
Today at 8 am From 4 TO 4, the ceremony was organized. Swamini Anuradha Puri was also present in this occasion.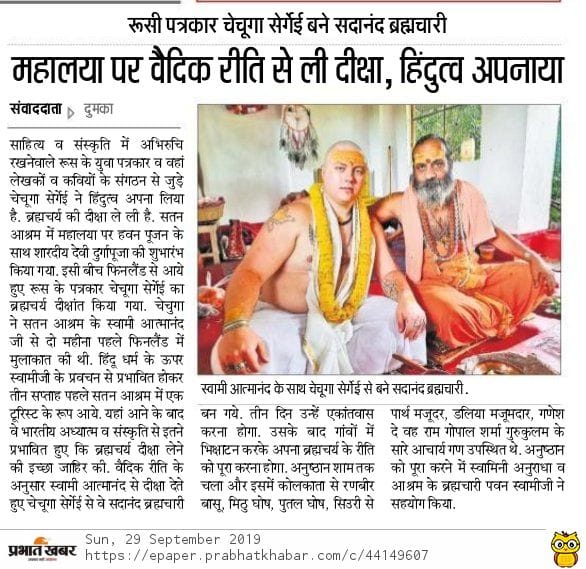 This event was also covered by local newspaper in Dumka!