Its a matter of pride today, when Swami Atmananda Puri's selfless service for the people of Dumka has been recognized.
Prabhat Khabar, the leading newspaper of Dumka has honoured Swami Atmananda Puri with the 'Socio Spiritual Worker' awarded. This award is one amongst a group of awards which are awarded to the chosen few who have brought pride and honour to the state of Dumka.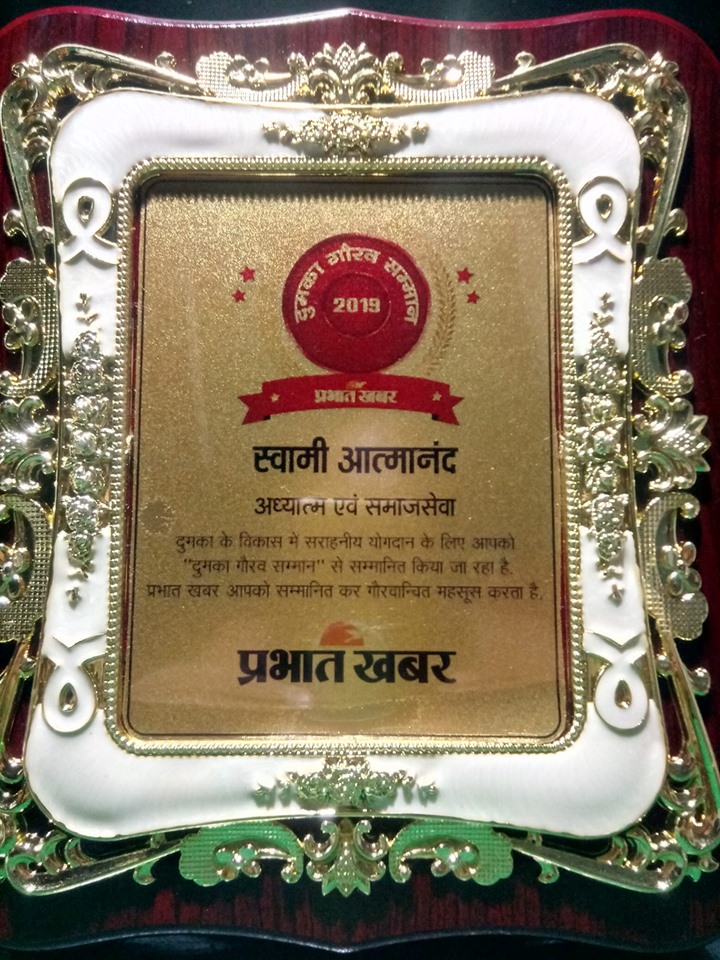 Swamiji was awarded this great award by Dr. Louis Marandi, Welfare minister of Govt. of Jharkhand.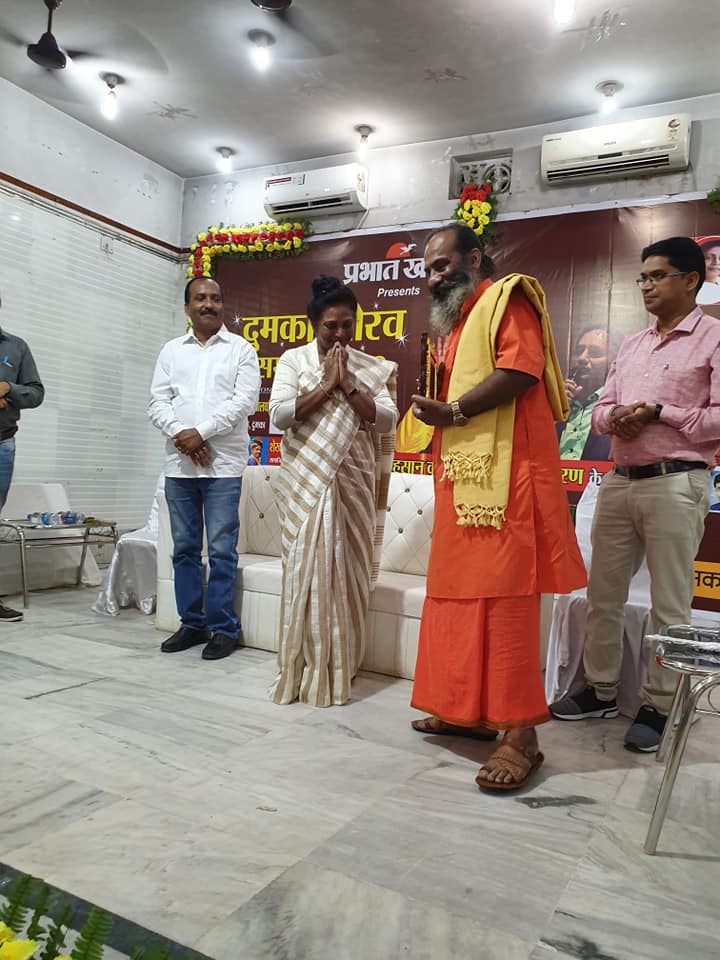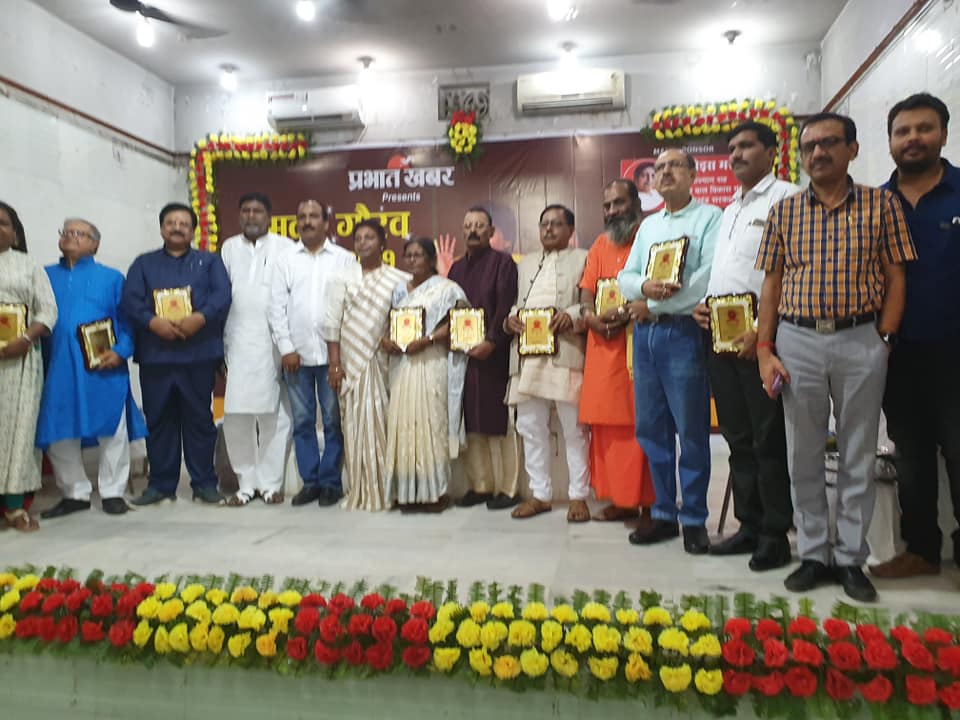 Quoting the words of Swamiji here:
Today, I dedicate this award to my guruji Shri Shri Jagadish Baba, which was awarded to me by the leading daily news newspaper 'Prabhat Khabar', by the minister of social welfare and development, Dr. Luis Marandi, Govt of Jharkhand. I bow down and pass on my gratitude to all the people of Dumka, and I also thank the hindi daily newspaper Prabhat Khabar for choosing us to be worthy of this honour.
All of us here at Shatan Ashram and RGS Gurukulam are immensely happy and grateful to the Government of Dumka who have realized the selfless service that Swamiji have been doing for the welfare and upliftment of the people of Dumka.